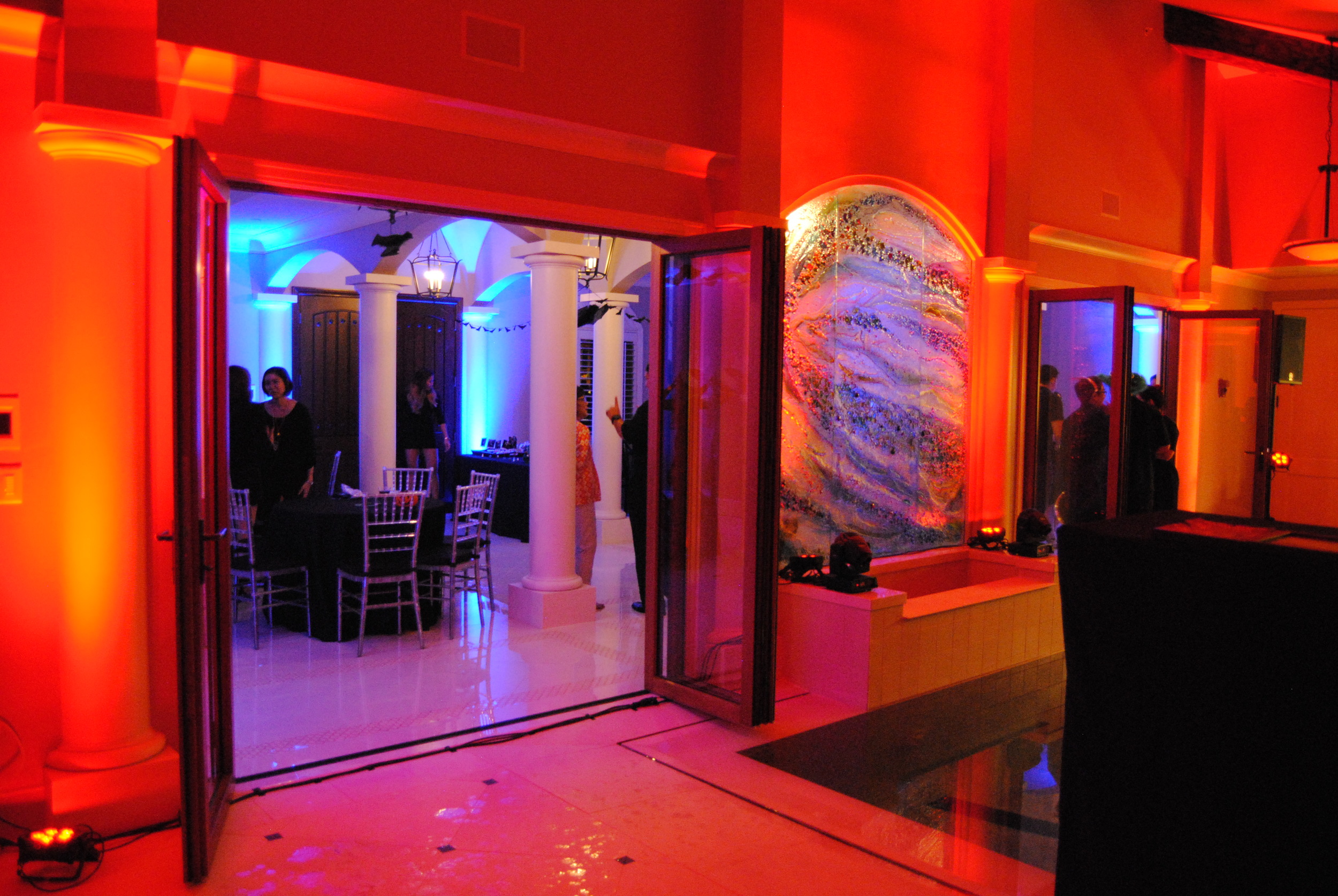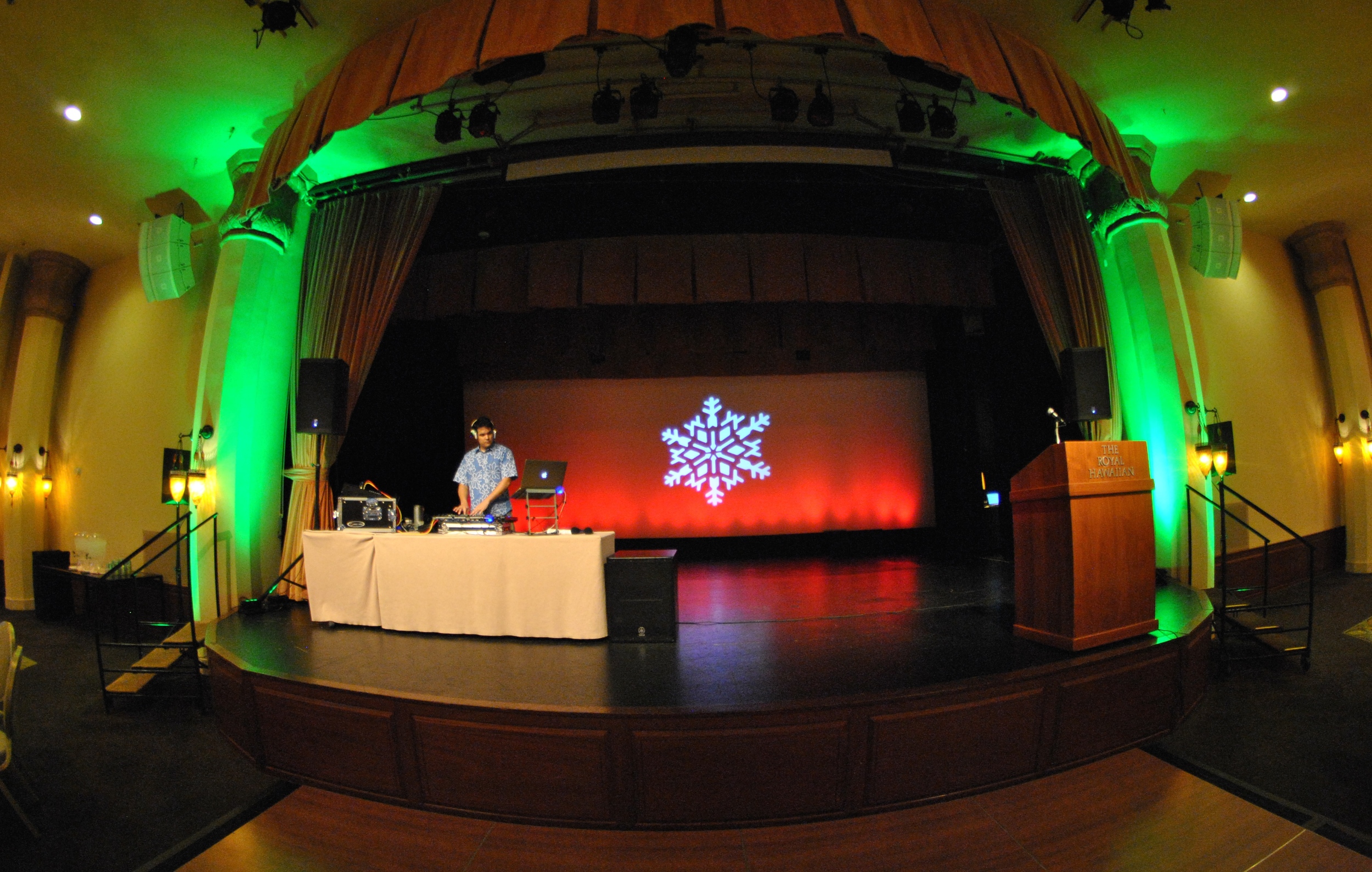 Uplighting is a very cost effective way of creating the ultimate memorable atmosphere for your event. Each uplighting fixture is strategically placed throughout the venue, around the dance floor, along the walls, up trees, and used to transform an ordinary setting, into an exciting and memorable one. Our LED lighting fixtures are capable of matching over 255 different colors and are perfect for complementing the colors of your party.
Our newest Uplighting Fixtures are not only RGB, but RGB + Amber + White + UV. That means, no more using a mixture of RGB to get that blue-ish white color. The White that comes out of our uplighting fixtures is a pure White! Also no more using RGB to get that very dirty amber color. The Amber that comes out of our uplights is a very soft and warm color, while still providing the vibrancy you want from your uplighting! Lastly, our newest uplighting fixtures can project UV! That means we can turn your venue into a blacklight party, or we can color mix the UV with the other colors in the uplight and produce fluorescent colors! The uplighting capabilities are endless!
Want to get even more out of your uplighting?
DMX control features some of the newest technologies in uplighting. By linking all of our LED uplights together, our lighting technician has the ability to control the color the behavior of the lights throughout the party. We can create customizable color gradients with endless capabilities, change the color of the uplighting throughout the event, program the lights to do whatever your mind can imagine, and even strobe the lights to the beat of the music to create the perfect dance atmosphere.